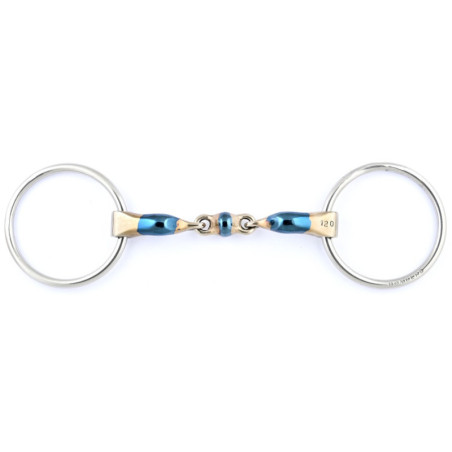  
Elliptical Dressage Loose Ring
Expert opinion : The Elliptical Dressage is shorter, increasing tongue and bar pressure. The mouth pieces are curved comfy to soften the bar pressure. The mouth pieces and lozenge are ground flat to distribute the pressure evenly over tongue and bars, which together with the offset links further reduce pressure points. Allowing for a more accepted contact, relaxing and extending nose slightly. The Elliptical is a 45mm lozenge. It is stronger than the Control Plate due to it having a smaller surface area. Consequently, a horse using his tongue as a means of pushing against the bit and therefore taking control, will draw back coming back to the better point of control.
The free rings offer a soft contact without leverage and allow for easy finger play to relax the horse's forehand.
BARREL THICKNESS 
*Unless mentioned in the options, the thickness of the barrel is :
| | |
| --- | --- |
| Size (mm) | Barrel thickness (mm) |
| < 115 | 12 |
| 115 - 130 | 14 |
| > 130 | 16 |
Please note : This bit is small, we advise you to take 1 size above.
Sweet Iron : Sweet Iron alloy oxidizes upon contact with moisture in the mouth and air. The oxidation brings a sweet taste that naturally stimulates the production of saliva. This corresponds to the effect of a sugar that is given to the horse at the beginning of the session but allows to diffuse this sweet taste throughout the work. Therefore, this alloy allows a good acceptance of the bit and helps the horse to make contact with the mouthpiece. The oxidation modifies the aspect of the bit during the sessions.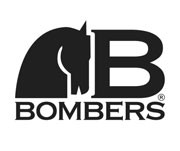 Data sheet
Rings size

78mm

Mouthpiece type

plein

Thickness

14mm, 16mm

Weight

230g

Side pieces

Loose ring

Material

Sweet iron

Mouthpiece

Anatomique, Double brisure