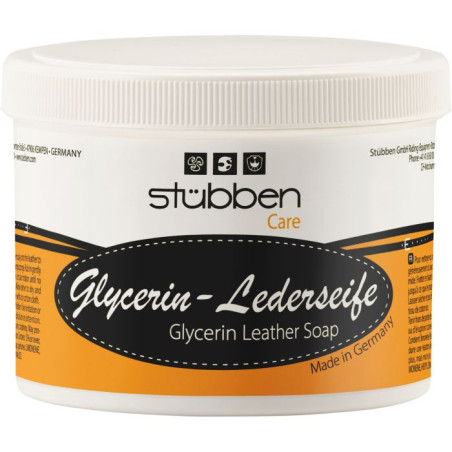  
High-quality soap developed, highly recommended cleanser for nearly all leather types.
Sponge included with 500g soap only. 
To preserve your bridle over time, it is essential to take care of it. The life of leather is prolonged if it is well maintained and stored in a dry place. First, we recommend that you oil your bridles before their first use to soften and waterproof the leather. Then we advise you to clean your leathers regularly with a glycerine soap and to nourish them with a nourishing balm (once every 1 to 2 weeks depending on your use). One oiling per year is necessary, to be repeated if your leather is not flexible enough.
Application : Clean the leather with the soap using a damp sponge. Wipe off the excess with a clean cloth. 
Customers who bought this product also bought: